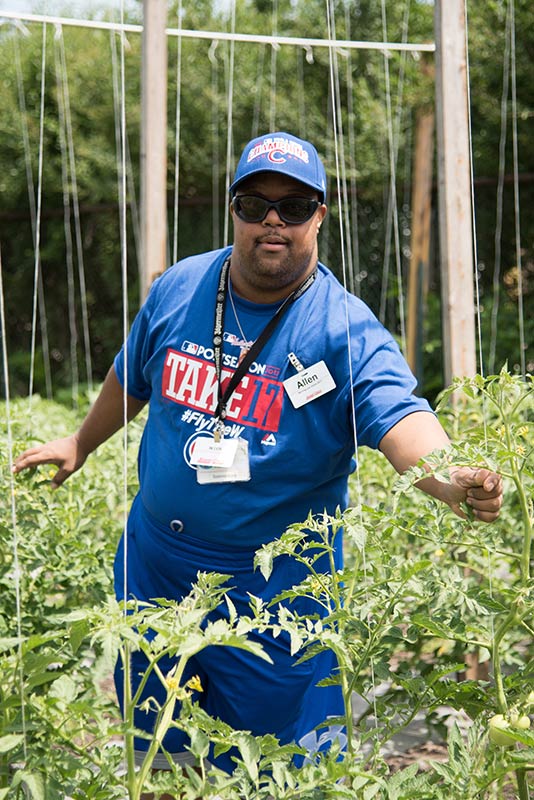 On November 14, 2016 the Skokie Community Fund, awarded a total of $25,000 to local nonprofit organizations that co-applied for grants to serve Skokie residents and enhance the community.
2017 Grants
The Fund awarded a total of $25,000 to the following organizations:
Maine Niles Association of Special Recreation
Niles Township District for Special Education

After school programming: Providing Skokie students high quality programming built around individual needs at Molloy Education Center.
Mudlark Theatre Group
Youth & Opportunity United

Arts education: Literacy and theater programs in Skokie schools for under-served students giving them the opportunity to experience live theater inspired by their own writing and performed by their peers.
Orchard Village
The Talking Farm
Niles Township Food Pantry

Urban farming: Education for Orchard Village residents from staff at the Talking Farm while providing a steady and significant volume of fresh, organically grown produce to the Niles Township Food Pantry.
The Talking Farm
Niles North High School

Agricultural internship program: Summer internship program for Niles North students educating them about urban agriculture, giving them job experience as they grew seedlings at the Niles North greenhouse and worked at the Talking Farm during the summer.
Turning Point Behavioral Health Care Center
National Alliance on Mental Illness
Village of Skokie Police and Fire Departments

Community conversations: Mental health professionals and members of the Skokie police and fire departments facilitated free community conversations, open to the public and taking place throughout Skokie addressing the approaches used by first responders when dealing with the public with an eye toward de-escalation and sensitivity to mental health issues.
YWCA Evanston/North Shore
Skokie Public Library
Community conversations: "Let's Talk @ Lunch" series at the Skokie Public Library where participants led by trained facilitators engaged in discussions to broaden their understanding of the impact of racism on day-to-day life in Skokie.