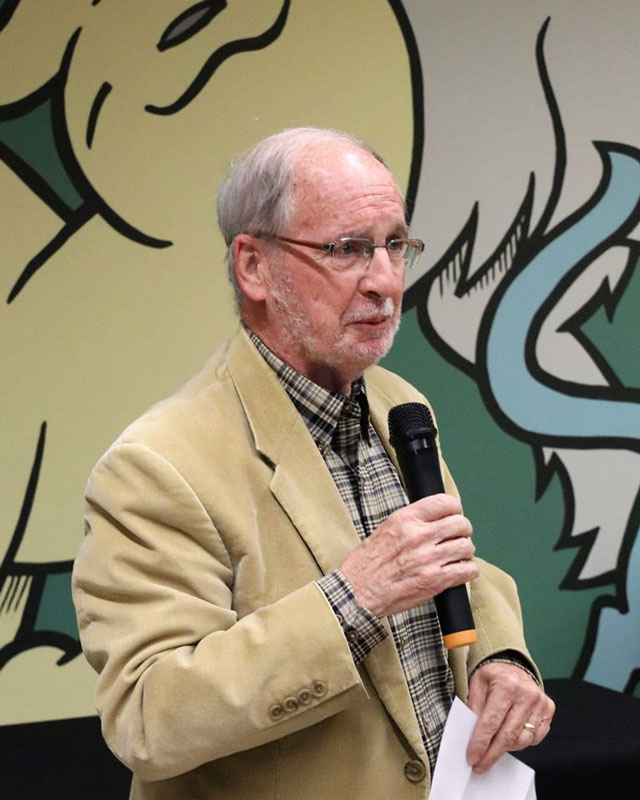 On Monday November 26, 2018 the Skokie Community Foundation awarded its 2019 grants in a ceremony at the Community Animal Rescue Effort (CARE) facility located at 4927 Main Street in Skokie.
In 2019 the Foundation funded one targeted $10,000 grant and three untargeted grants of $5000 each.  For the targeted grant the Foundation sought proposals specifically designed to address the issue of social inclusion within Skokie.  The focus for the targeted grant was chosen based on input gathered at listening sessions that Foundation board members held with Skokie community members in the Spring of 2018.
2019 Grants
For the $10,000 grant focusing on social inclusion in Skokie:
Northlight Theatre
Illinois Holocaust Museum and Education Center
Youth education:  A program in which Skokie teens wrote and performed an adaptation of Martin Rising: Requiem for a King by Andrea Davis Pinkney for the community, addressing a growing societal need to combat racial profiling and prejudice with increased empathy, knowledge and understanding.
Grants of $5000 each were awarded to:
Metropolitan Family Services
Skokie Coalition to End Abuse and Neglect of Adults with Disabilities
Abuse prevention: Continuation of a program focused on significantly preventing the abuse and neglect of adults with disabilities and increasing the reporting of such cases when they do occur.
YWCA Evanston NorthShore
Village of Skokie Human Services
Court diversion:  Young men's engagement project bringing the YWCA to the Skokie Police Department and Skokie's Youth Outreach Program to offer intervention and support to young men 12 -18 recently ticketed for minor offenses in Skokie.
Turning Point Behavioral Health Care Center
Community Animal Rescue Effort (CARE)
Volunteer education and enrichment:  Interactive and educational programs for Turning Point clients while providing CARE with a new source of volunteer assistance.